The steep plunge in used car prices — what it means, and what's ahead
Tracking used car prices is enough to give anyone whiplash.
Since the start of the pandemic and the resulting disruptions to new car supply chains first sent prices soaring, used car prices posted their largest annual increase on record — up 45% in the 12 months ending in June 2021, according to the Consumer Price Index — before swinging to a 12-month drop of 8.8% in the most recent reading for December.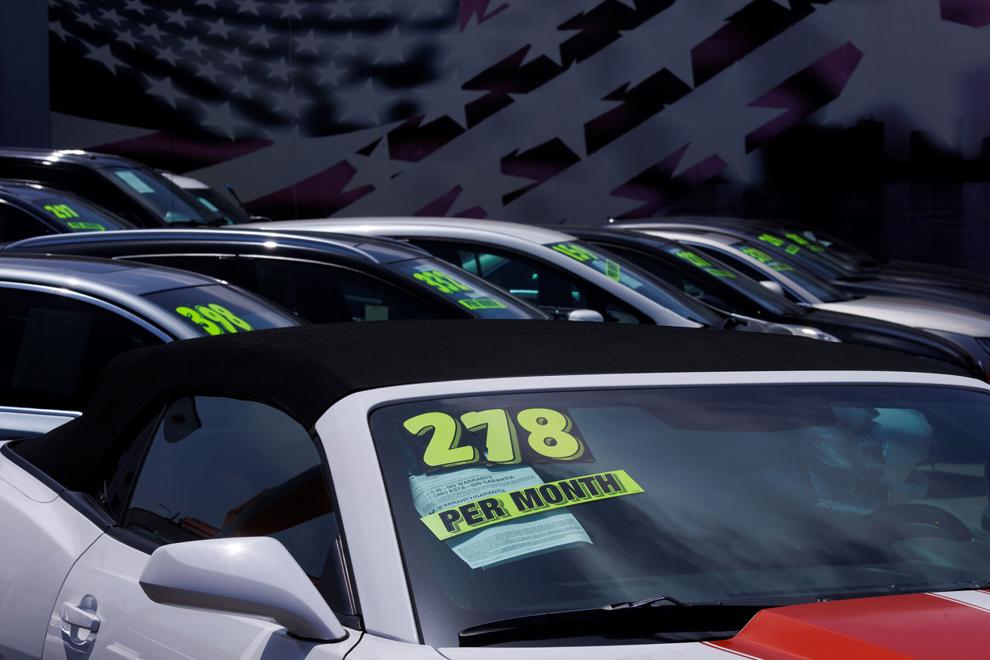 That was the biggest 12-month plunge in prices for used cars since June 2009, when General Motors and Chrysler were both in bankruptcy proceedings and the economy was hemorrhaging a half-million jobs a month.
"It was a completely wild ride," said Ivan Drury, director of insights at Edmunds.com Inc., an online resources for inventory and information on cars.
Data from Edmunds shows the average price of a used car purchase in December at $29,533, down nearly $1,600 from the record high of $31,095 reached in April 2022. Today's average used car price is about the same as the average new car price as recently as 2010.
While the prices of late model used cars are down only 5% off their peak according according to Edmunds, the price of older used cars, those five years or older, have fallen 15% or more from their peaks early in 2022.
Experts say reasons for the decline include higher interest rates that make it more expensive to finance a car purchase, limiting demand. CarMax, the nation's largest pure used car dealer, has warned that the combination of high prices and high interest rates is creating an affordability problem for many buyers, hurting overall demand.
Increased inventory pushing down prices
But the leading reason for the drop in used car prices is the increased supply of new cars.
It was the lack of new car inventory that drove up prices. Parts shortages, especially for computer chips, had choked off production of new cars in much of 2022, causing the lowest level of full-year US new car sales since 2011.
The low supply of new cars caused an even bigger jump in the average price of used cars, as buyers who would otherwise buy new vehicles turned to the used car market.
"At one point it seemed that everyone who was going to buy new ended up buying used," said Greg Markus, executive vice president of AutoLenders, parent company of New Jersey's largest used car dealership chain.
That included rental car companies, which before the pandemic normally bought about 10% or more new cars per year. With limited inventory of cars to sell, automakers essentially stopped making lower-priced fleet sales, and even rental car companies were forced to turn to the used car market.
All that has started to change in recent months. Automakers are reporting more supplies of the chips they need, and are producing and selling more cars, including a return of fleet sales. Overall, sales were up 9% in the fourth quarter compared to a year ago, and nearly 6% higher than in the third quarter, according to Cox Automotive. And with more buyers finding the new cars they want, that means lower demand for used cars.
Experts say part of the decline in used car prices is that the price increases were not sustainable and were partly driven by buyers at used car auctions overpaying for the limited supply of used vehicles.
"There was nowhere for these prices to go but down," said Markus.
There could be more declines in used car prices in the months ahead, as new car inventories continue to build. One thing that could put a floor under the used car prices: late model used cars will likely be in short supply given the reduced new car production over the last three years.
"The supply issue is still grim," said Markus. Because of that, "I don't think we're getting down to 2019 levels," he added.
The run-up in used car prices was a major driver in the nation's overall inflation rate, adding about a full percentage point to the overall increase in consumer prices from April of 2021 through May of 2022. Now it's a factor helping to bring down the pace of inflation, shaving more than a third of a point off the overall rate in December.
This is obviously good news for those wanting or needing to buy a used car, though it can have a negative effect on car buyers by reducing the value of vehicle they hope to trade in. Edmunds shows the average trade-in value in December down nearly $3,000, or 11%, to $22,605, from the record high hit in June of 2022.
That drop in the value of trade-ins could also be a headwind on car prices by reducing what buyers are able to pay.
Top 5 vehicles to look out for in 2023
2023 Toyota Prius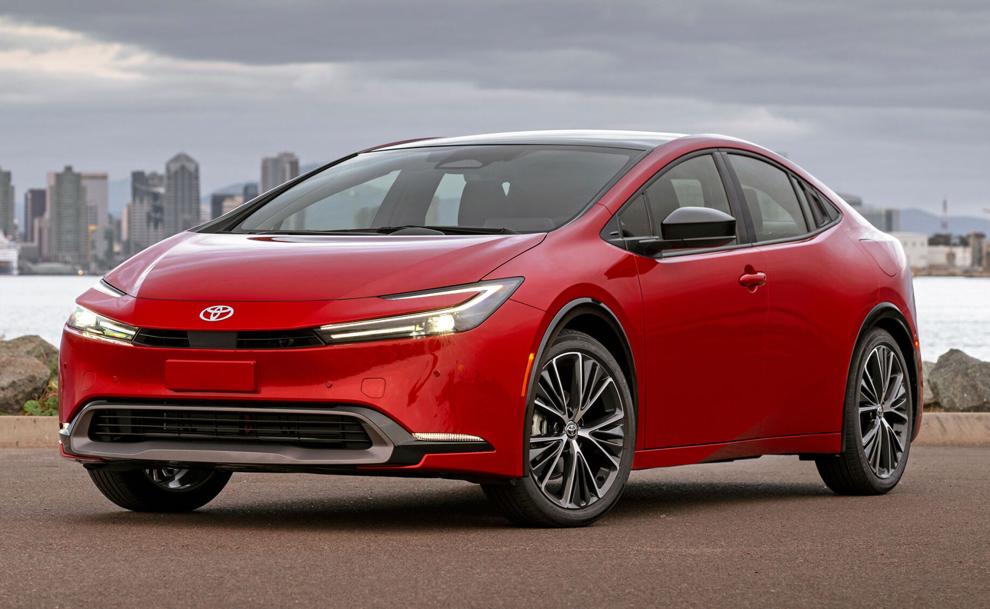 When Toyota removed the wraps off the redesigned Prius, most were taken aback by its stylish looks. Gone are the awkward styling and the underpowered hybrid engine. The new powertrain produces almost 200 horsepower — a gain of over 70 horsepower — which results in significantly quicker acceleration. This power gain doesn't come at the expense of fuel efficiency, either. Toyota says the base Prius will get an impressive 57 mpg in combined city/highway driving.
The interior is more conventional-looking, though we see that as a plus, thanks to a high-mounted touchscreen display and a digital gauge cluster that sits behind the steering wheel instead of perched on the center of the dashboard. Toyota also updated the new Prius' tech with a bigger center touchscreen and more helpful voice command features.
Estimated starting price: $28,000
2023 Dodge Hornet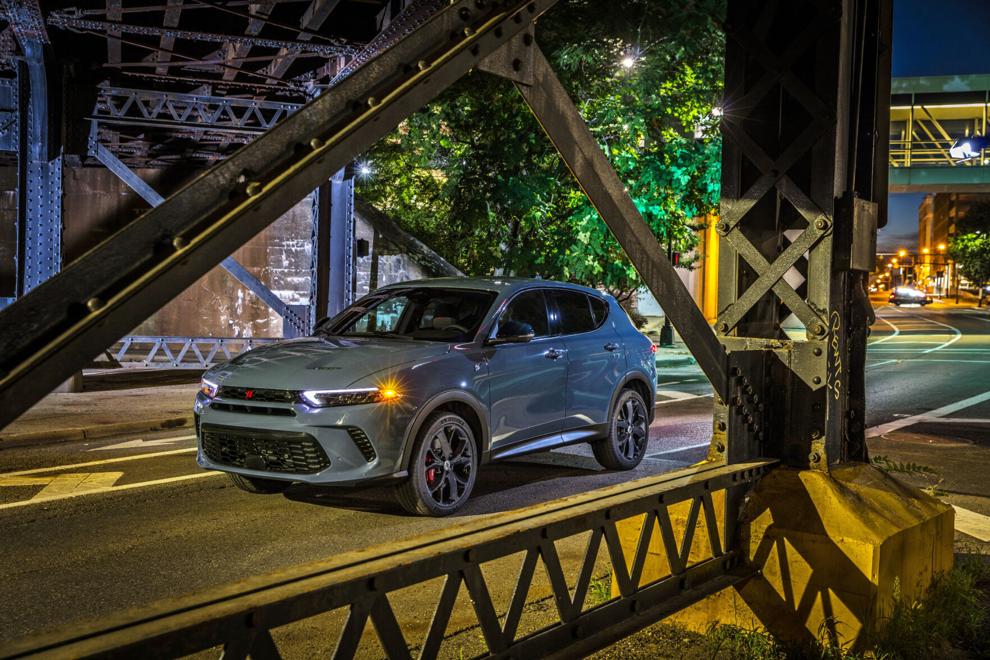 Dodge's latest creation isn't something you'd expect from a brand that boasts large and powerful vehicles like the Charger and Durango. The all-new Dodge Hornet is a small SUV powered by a strong turbocharged 2.0-liter four-cylinder engine or a 288-horsepower plug-in hybrid powertrain. It shares a platform with its corporate cousin, the Alfa Romeo Tonale, and will compete with the Mazda CX-30 and Volkswagen Taos.
As with other Dodge models, the Hornet sports an aggressive front fascia. Inside, the SUV provides a roomy cabin for its size and a modern interior that features a standard 12.3-inch digital gauge cluster and a 10.25-inch center touchscreen. When you consider its strong engines, standard all-wheel-drive system and tech features, its starting price is quite attractive.
Estimated starting price: $30,000
2024 Ford Mustang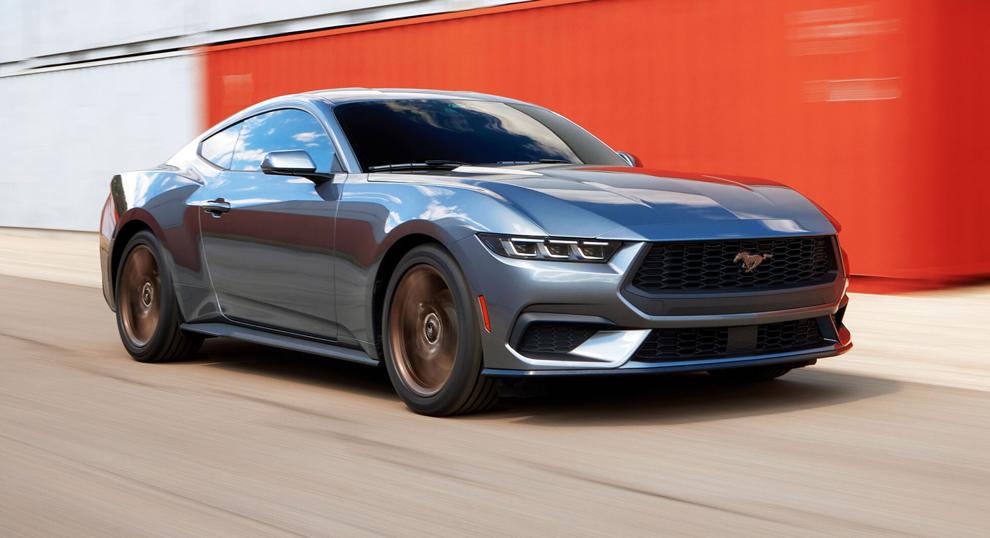 The 2024 Ford Mustang marks the seventh generation of the long-running and renowned pony car. This Mustang is more of an evolution than a revolution since it uses the same platform and is powered by updated versions of the 5.0-liter V8 and turbocharged 2.3-liter engines. Ford has added power to the V8, giving it a maximum of 500 horsepower in the new Dark Horse model. The four-cylinder is up to 315 horsepower, which is the most standard power in a Mustang to date.
The new Mustang's exterior has a familiar but more sculptured and modern design. Inside is where the most significant improvements were made. Your eyes will be drawn to the 12.4-inch digital instrument cluster that can be paired with an available 13.2-inch touchscreen. A new neat feature allows the engine to be revved remotely, via the key fob, to show off to your neighbors.
Estimated starting price: $32,000
2023 Honda Pilot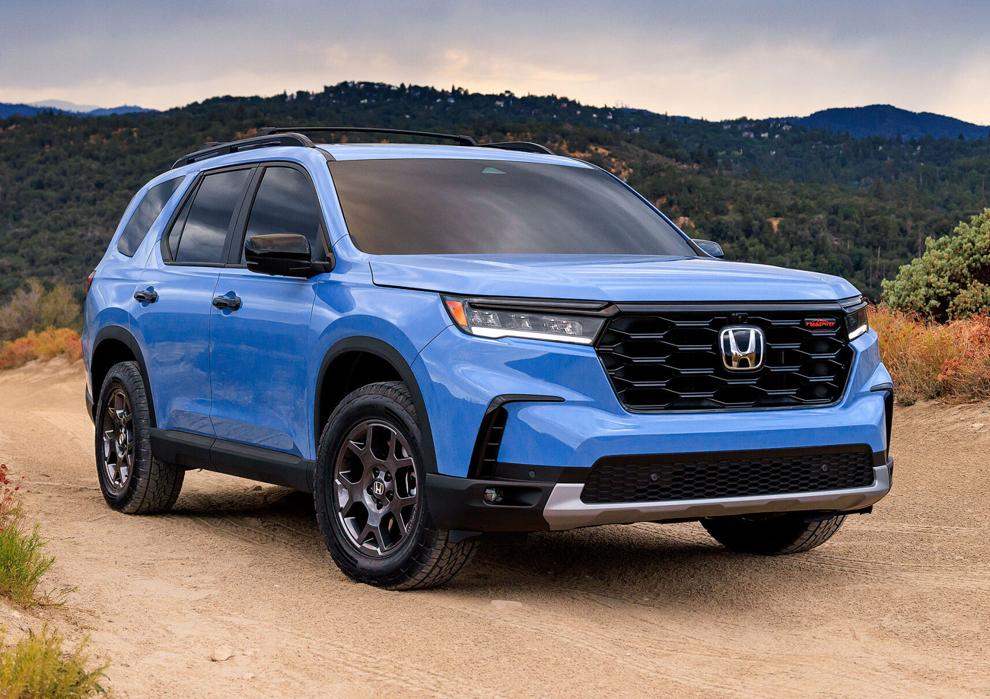 The three-row Honda Pilot midsize SUV has been hauling families around for 20 years now and benefits from a full redesign for the 2023 model year. Besides a revised exterior and interior, Honda gave its largest SUV more passenger space with additional legroom in both rear rows and an available removable second-row middle seat that allows for up to eight-passenger seating.
A new TrailSport model improves the Pilot's off-road prowess with a 1-inch suspension lift, underbody skid plates, all-terrain tires and a more capable all-wheel-drive system. Finally, the Pilot's improved 22.4 cubic feet of cargo space behind the third row is one of the largest in its class.
Starting price: $40,445
2023 Toyota Crown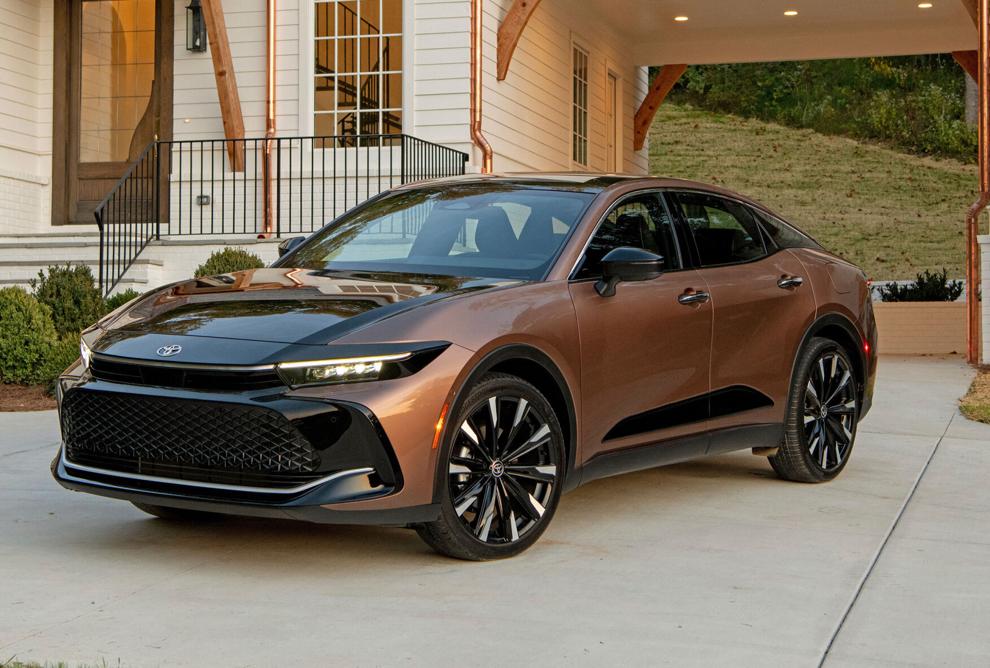 The Crown is Toyota's all-new large sedan that replaces the discontinued Avalon. Hoping to attract SUV buyers and perhaps carve out a niche, the Crown provides a higher driving position than a traditional sedan and comes standard with all-wheel drive. Buyers have a choice of two hybrid engines, a base unit that produces 236 horsepower and a 340-horsepower Hybrid Max engine that powers the top Platinum trim, which can be ordered with a distinctive two-tone paint job.
The comfortable Crown boasts a well-appointed interior that features a large digital gauge cluster and a 12.3-inch center touchscreen. The base hybrid engine delivers an estimated 41 mpg in combined driving, which is impressive for a large all-wheel-drive sedan. The more powerful hybrid engine, however, returns a less exceptional 30 mpg combined but should deliver a more entertaining driving experience.
Starting price: $41,045
PennyWise podcast: 8 money-saving factors to consider when buying a new car
It's not just inflation—here's why your car insurance rates are almost certainly going up this year
It's not just inflation—here's why your car insurance rates are almost certainly going up this year
Rising auto shop wages
Supply chain challenges
Traffic accident increases
Rising claims and costs
More mobility
The-CNN-Wire
™ & © 2023 Cable News Network, Inc., a Warner Bros. Discovery Company. All rights reserved.